PREKSHA & RAJAT :

When Preksha opened the refrigerator to take out the pre-chopped vegetables, she was stunned to see a box of the internationally famous mango drink, exclusive to India, "Frooti" sitting on the very top shelf with a folded note atop it, bearing her name. She hadn't had a "frooti" for nearly a year. She felt her eyes beginning to moisten.

P-
I'm sorry I was such an asshole. I'm sorry. I love you, with all my heart...but I just don't know how to take things forward. I feel helpless. Give me time, to bridge this gap...I will. All my love, your sadu.

Preksha's eyes brimmed over with salty tears and her nose began leaking in earnest too.

The thing you have to know about Preksha and her relationship with "Frooti" is this. She was brought up outside India, and on every trip to India, she would drink frooti till the moment she left. She loved it. She'd never tasted a drink as rich, sweet, flavorful and comforting. Or one that finished so quickly. unfortunately for her, there wasn't a single adult in her life apart from her cousin brother who indulged her. Well him and all the Air India stewards and stewardesses. Or cathay pacific. Whichever was applicable. Everyone claimed "frooti" was made from rotten mangoes. Vivid descriptions were given of the black gangrene like state of the mangoes used for manufacturing Preksha's favorite-est drink in the world but such was her love for it that nothing deterred her. She was 32 years old and till date, no drink made her feel as happy as frooti did. And since the time Rajat came to know of this odd love strengthened by earthly opposition, he made it a point to get her "frootis" everytime he went to the market. She never again had to buy her own. Anytime they fought, this was how he would make up. A Box of Frooti. Then, without even realising it, he'd stopped. And Preksha hadn't bought one herself since.

She ran her fingers along the soft juice box.
She re-read the note.
And wondered what she should do now.

********************************************

Over the next few weeks...Rajat lightened his workload, went home early...way before dinner every night. He kept weekends free. He bought her flowers...bright daisies, gorgeous red roses, cute carnations, orchids...He got them just the way she liked them. No bouquet, no plastic covering, no ribbons...just paper...she loved to split them and rearrange them a few in each room, in beautiful bottles she had glass painted.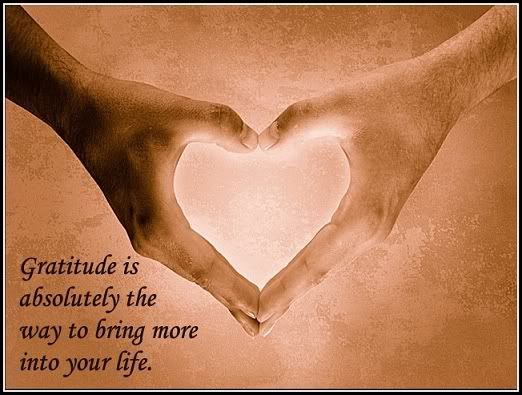 He helped her cook dinner. No matter how much she resisted...he'd help. He got her her favorite ice cream, french vanilla with Hershey's chocolate sauce. no nuts, no goddamned cherry. It was amazing, the way she smiled in surprise and pleasure when she saw pre-chopped vegetables or a crockpot of homemade spaghetti and garlic bread or her mother's recipe of chicken manchurian and chinese fried rice freshly cooked and kept ready.

He asked about her days, at work and otherwise. He lit candles and used the special china. He anxiously watched her face for signs of happiness. Occasionally he was rewarded. He got her gifts and hid them in places he knew she'd find them...sometimes he left clues. The microwave contained a hardbound collector's edition of Calvin and Hobbes. He knew she loved it but didn't want to splurge. Behind the mirror he hid a membership to a Swimming pool nearby. She was a complete water baby.

He'd read that regular exercise would boost the release of endorphins aka happy hormones. He had read up everything he possibly could about Depression. What to do, what not to. How to be patient and never give up.

Tonight he wanted to ask her out on a date. But he was scared. He hadn't been out alone with her in a year almost. He had booked two tickets to the movie "dilli 6". Rave reviews apparently. He didn't want to be rejected. He steeled himself and entered their bedroom.

"Um...P? I wanted to ask you something..."
"Sure...go ahead. Is everything alright?"
"Yeah...I mean, it will be, um...the thing is, I er...bought two um...tickets for that movie you wanted to see...Gold class tickets...you've wanted to try that out always and I thought maybe this Saturday we could go out...I could take you out and after the movie we could go for dinner to that meditteranean restaurant you so love just the two of us just us it'll be like old times and i've wanted to ask you for so long but I was worried you'd say no...". Rajat stopped at that, realising he was now babbling.

*****************************************************************************

For the past few weeks, Preksha had been consumed with guilt. She couldn't fathom Rajat's unusual behaviour. It was so typical of the fates. The timing was all wrong. This was the way he used to be and the way he should never have stopped being. He was the Rajat she had fallen in love with. The one she had trusted her life with. He seemed to...care...again. He kept trying to make her happy in little ways...kept surprising her and getting her flowers just the way she liked them. He tried to help out with the housework so she wouldn't be too exhausted.

She found herself missing Nimish lesser.

She found herself wondering about what had brought the change and...reminiscing. About the old days. Which were revisiting their lives. When he asked her out for a date...she was scared...and touched and she felt awful.

Was she being so terrible?

Her own husband was scared of her ?

To ask her out for a simple movie ?

Of course she wanted to go with him. She wanted to say "yes!"...but fear of being alone, outside with him...held her back.

He saw the hesitation in her face...

She saw the eager hope in his eyes...

She felt butterflies in her stomach.

A wave of immense love washed over her heart, for this man, who was trying his damnest.

And they had a movie date for the weekend.